A sleek modern design that balances comfort and style, this swiveling counter stool is made for dining and daily rituals, from conversations over coffee to late-night work sessions. Perfectly poised on a minimalist metal base, it features a curvy back and seat upholstered in a worry-free performance fabric. Set at just the right height, a 6.5"-high foot rest lets you swivel with ease. Pull up to a counter, or pair with a stand-up desk for sit-down comfort.
FEATURES:
Metal frame in Satin Nickel
Upholstered seat.
Memory swivel seat
18.5x18.5x30.5"h
seat ht 25.5; 6.5 high foot rest
2855-71CC-P Performance
Item Number: HTCC-CLA-421-311
View full details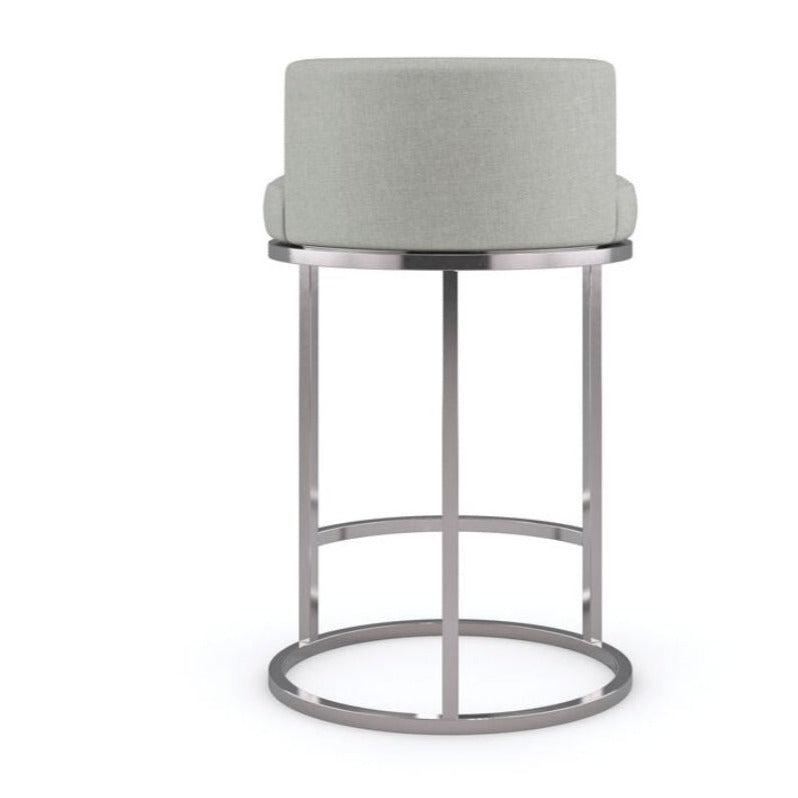 Design Consultations
We offer personalized service every step of the way, from ordering to delivery. We can help you think through your space, find specific pieces that fit the style of your home, and customize fabrics. We can work off photos and frequently do home visits in newport beach, costa mesa, and irvine.