Solidly constructed of character rich reclaimed elm wood, featuring a beveled open center design. Each piece will have its own slightly different shading, distress marks and graining. Solid wood will continue to move with temperature and humidity changes, which can result in small cracks and uneven surfaces, adding to its authenticity and character.

Dimensions: 
52"W X 34"H X 12"D
View full details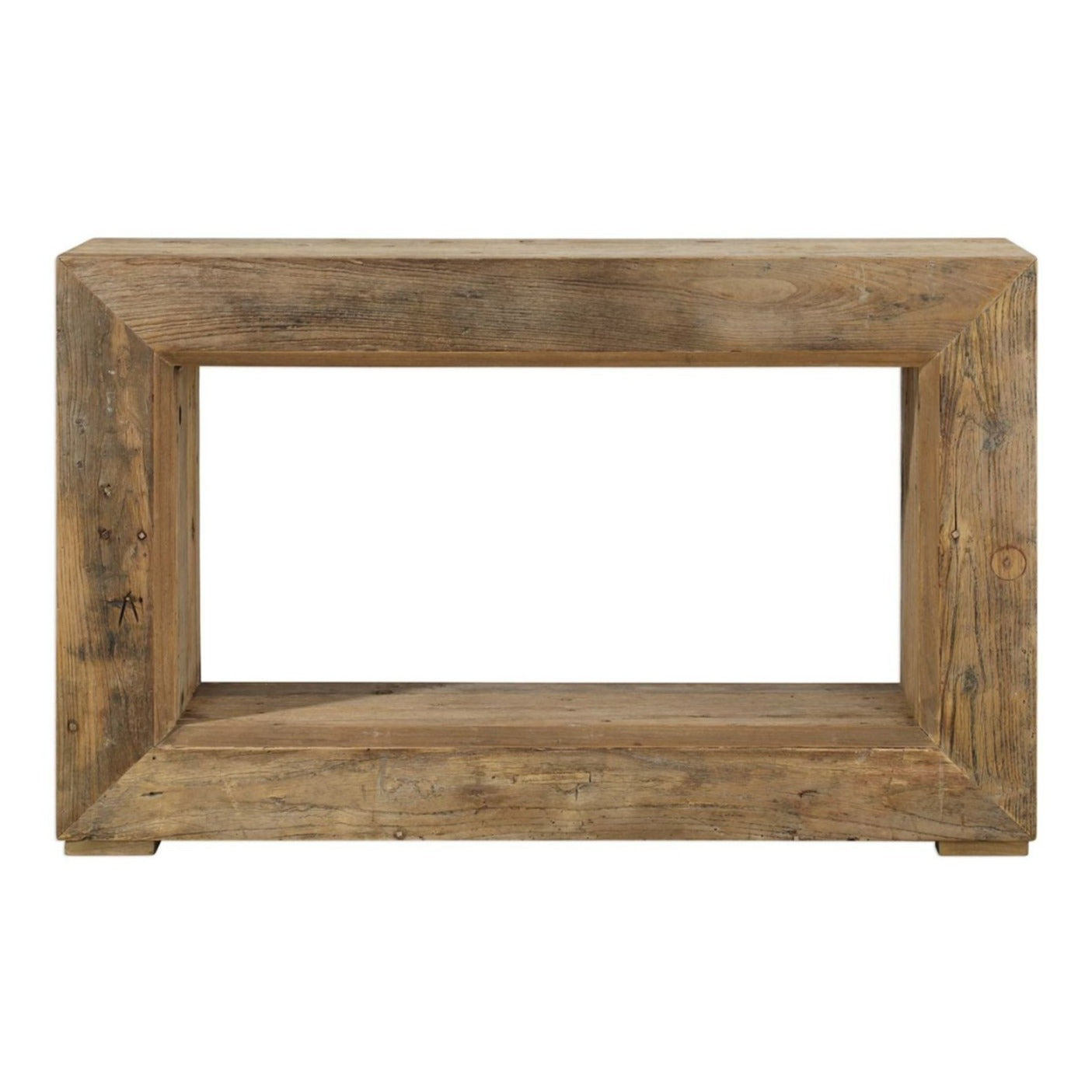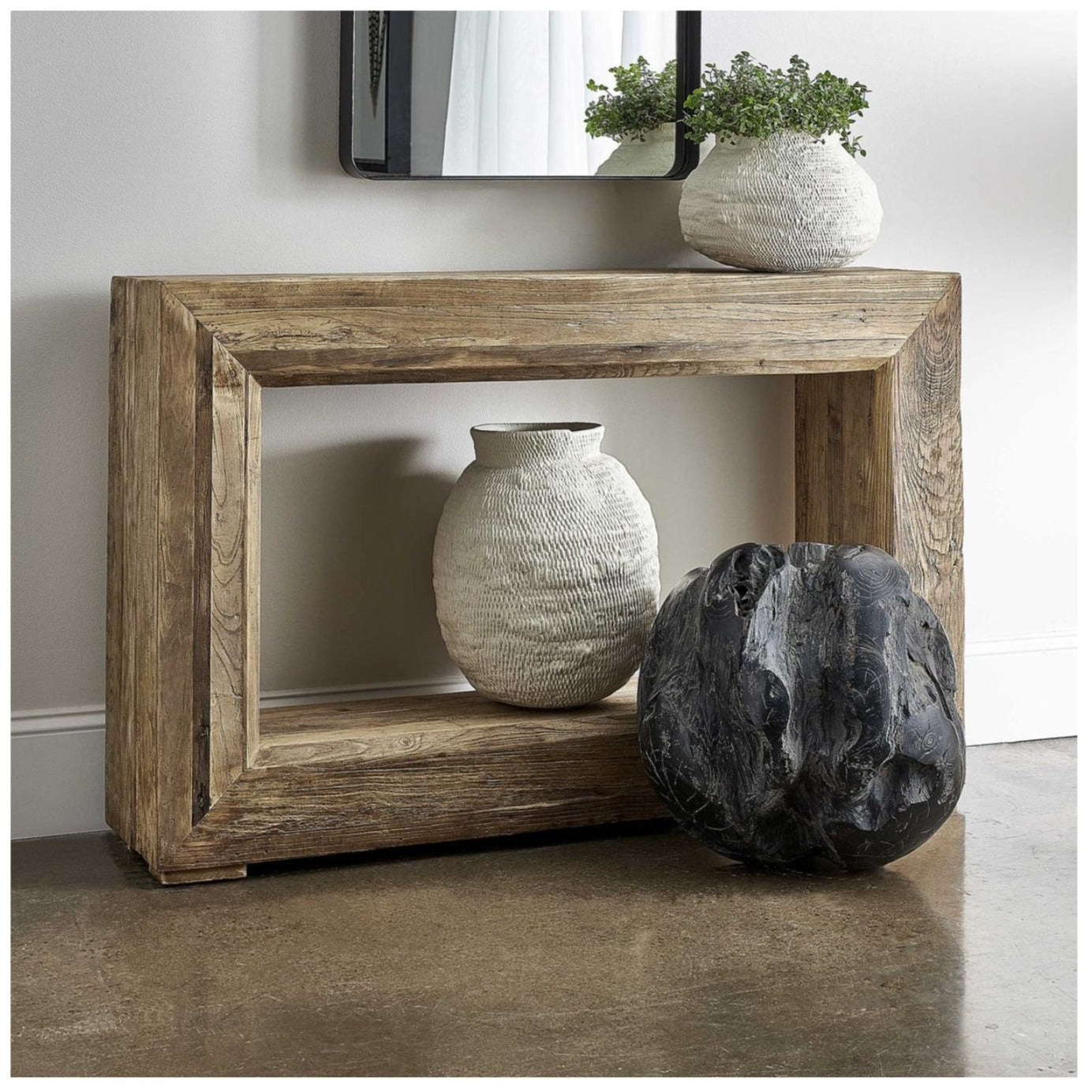 Design Consultations
We offer personalized service every step of the way, from ordering to delivery. We can help you think through your space, find specific pieces that fit the style of your home, and customize fabrics. We can work off photos and frequently do home visits in newport beach, costa mesa, and irvine.