Infuse your master suite with calm and tranquility, featuring a sophisticated contrast of materials.
Crafted of Oak Veneers in a soft taupe finish with dry brushing, this statement bed is accented with champagne-colored metal inlays for an alluring sparkle. Includes the headboard, footboard and rails.
Designed to interject a sense of calm and tranquility into interior spaces, this bed creates an elegant - yet livable retreat from our modern day, fast-paced lifestyles. Characterized by its light and airy neutral color palette and use of mixed materials including oak, lacquered burlap, metal accents and champagne-tone hardware, the collection's modern styling can easily find its way into a variety of interiors across the country - designed to spark Zen, tranquility and calmness into any living space.
Includes headboard, footboard and rails
Headboard can be used alone
Metal inlay on headboard and footboard
Item Number: HTHK-6120-90266-80
View full details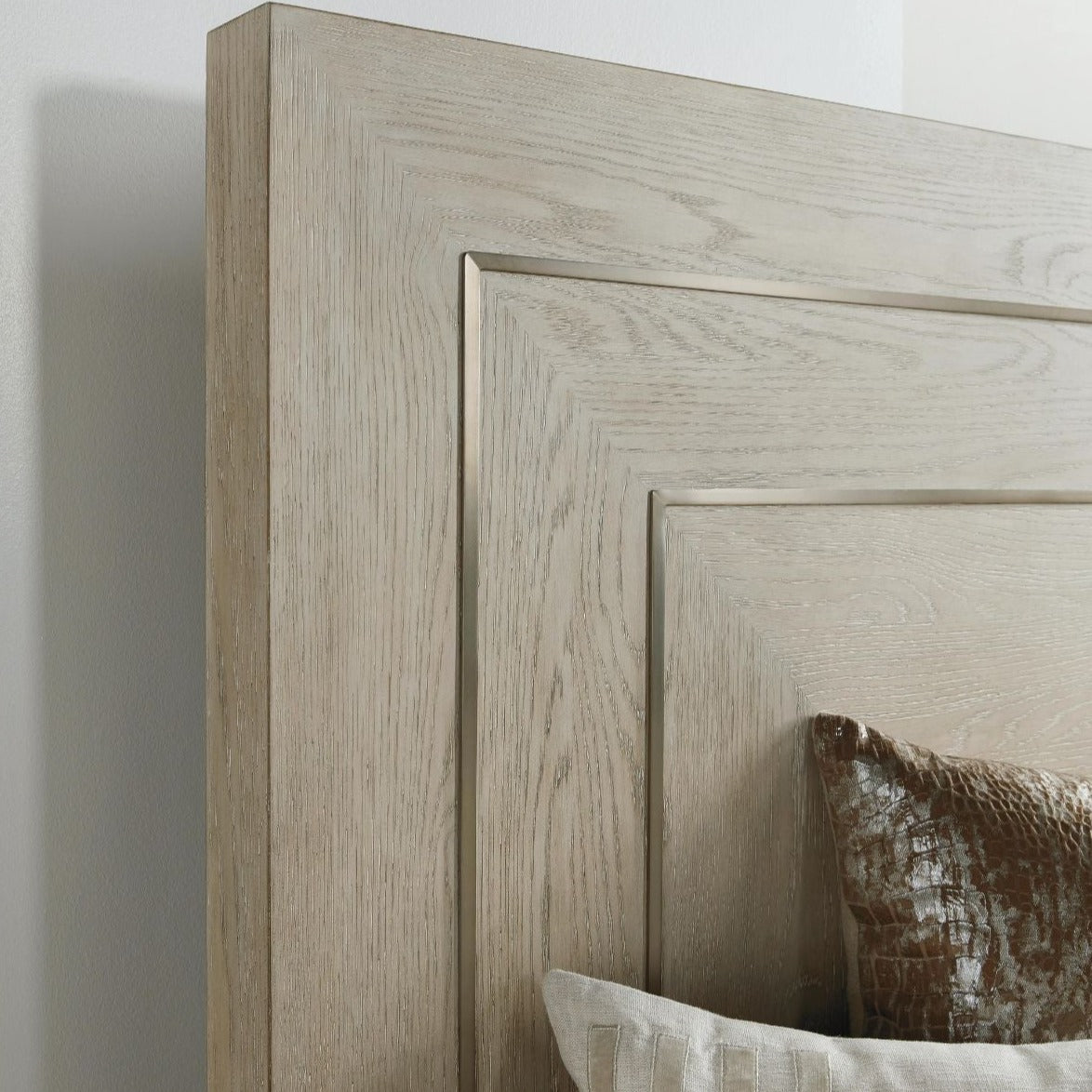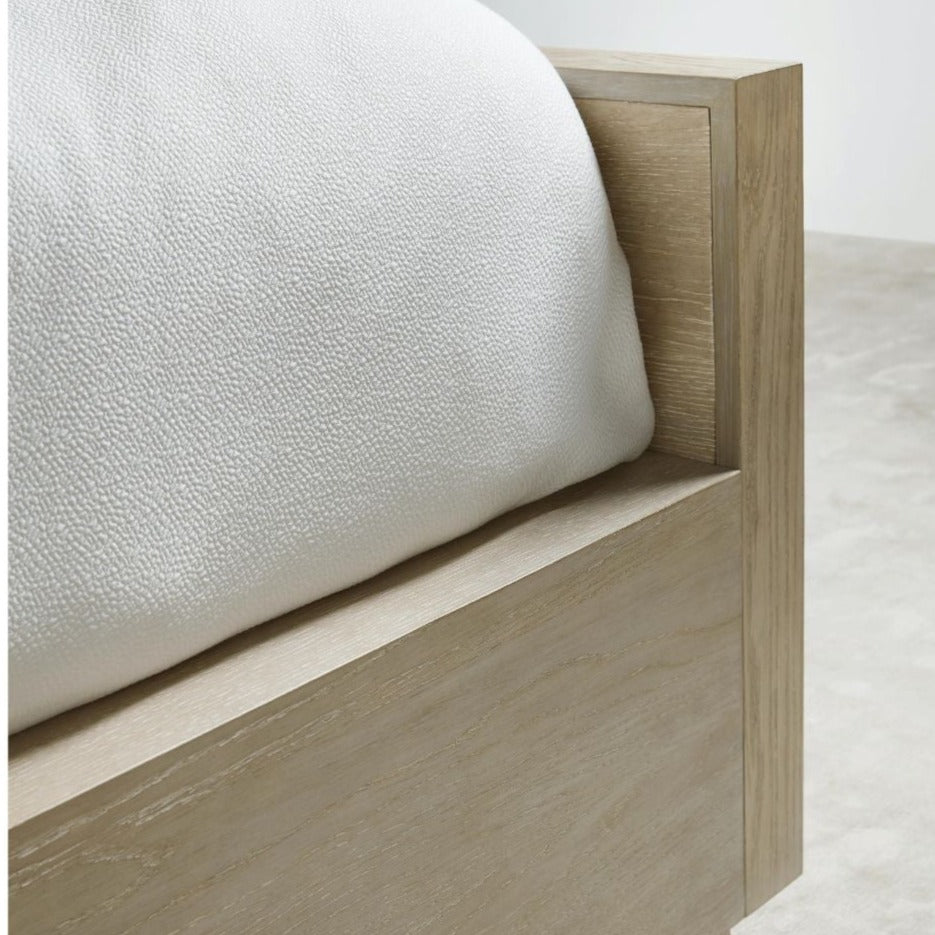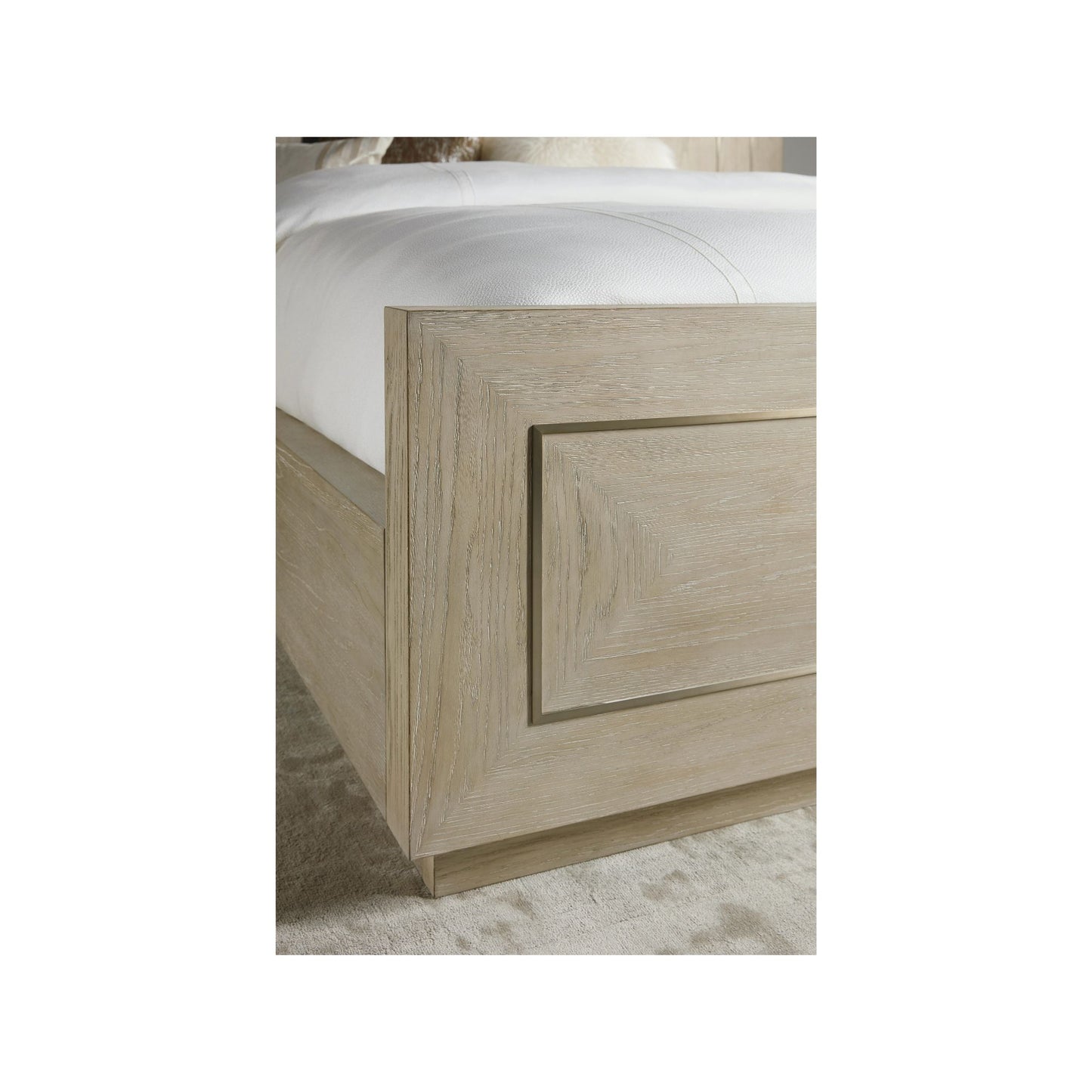 Design Consultations
We offer personalized service every step of the way, from ordering to delivery. We can help you think through your space, find specific pieces that fit the style of your home, and customize fabrics. We can work off photos and frequently do home visits in newport beach, costa mesa, and irvine.