An exotic Striped Ebony veneer is on full display on this Console. A crisp tailored miter shows off the dramatic veneer on each end panel. A thin, gold metal bead surrounds the entire profile to allow the perfect hint of sparkle. The versatility of this piece is unmatched in that it would look fabulous in a hallway, behind a sofa or as a sleek television console. Its sleek proportions and refined detailing make it the perfect console for pairing with the Well-Balanced Sofa.
FEATURES:
Case is wrapped in Striped Ebony veneer with Majestic Gold bead.
FINISH:

Striped Ebony

72x13x29h
Item Number: HTCC-SIG-017-441
View full details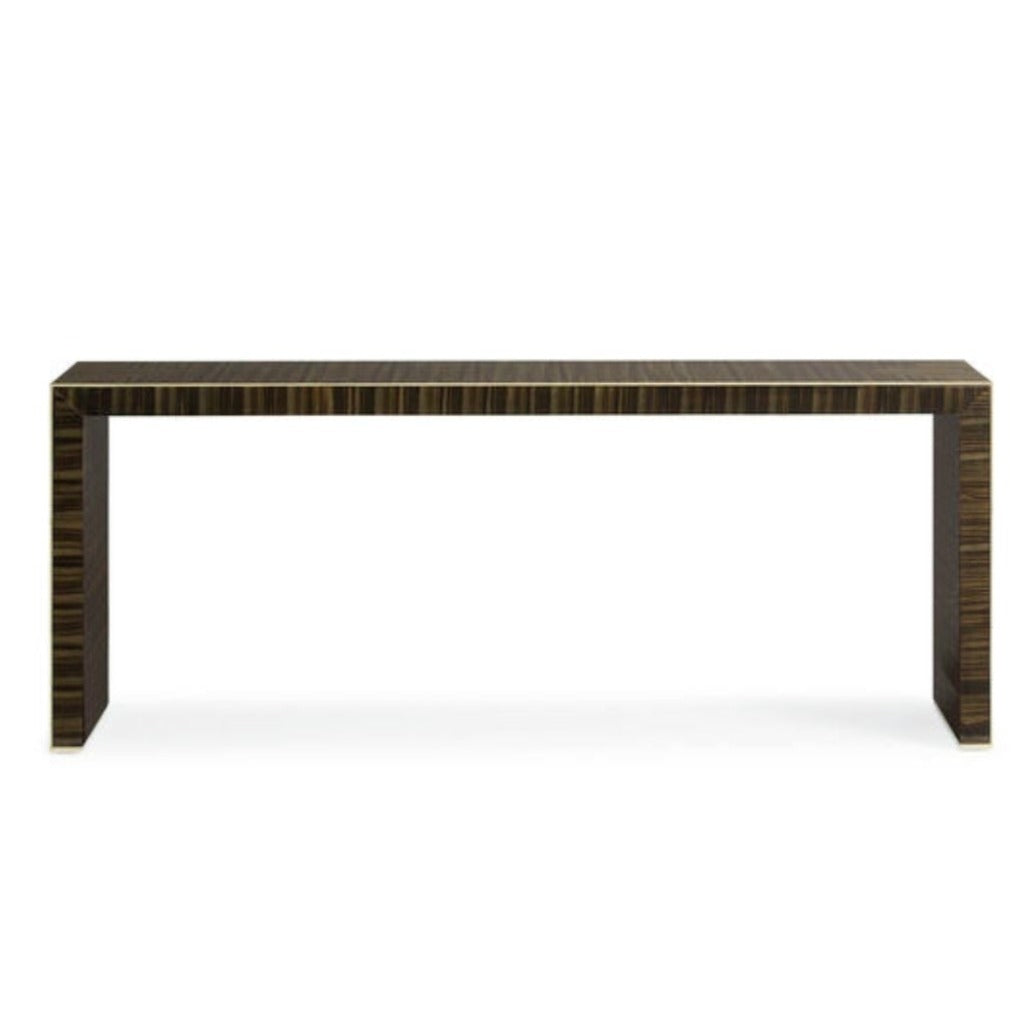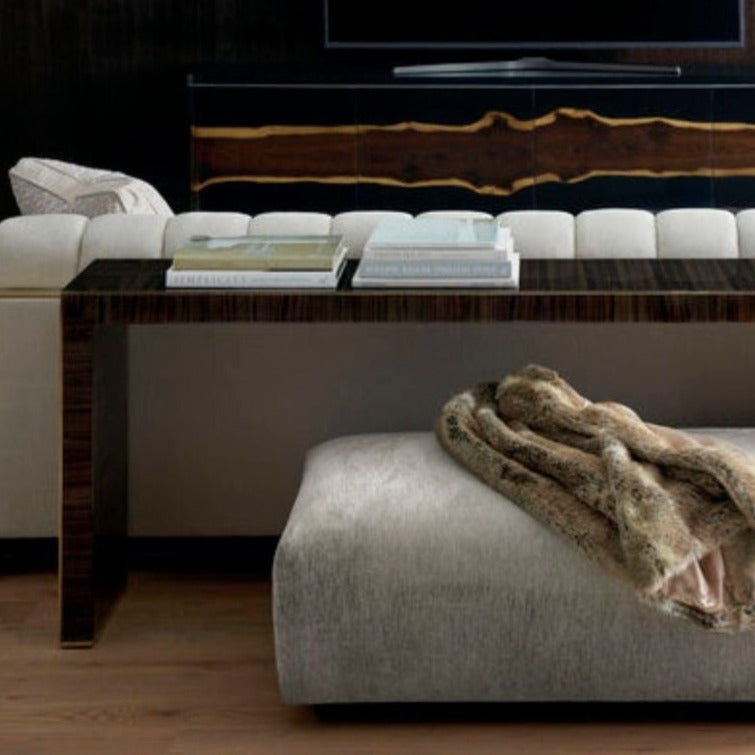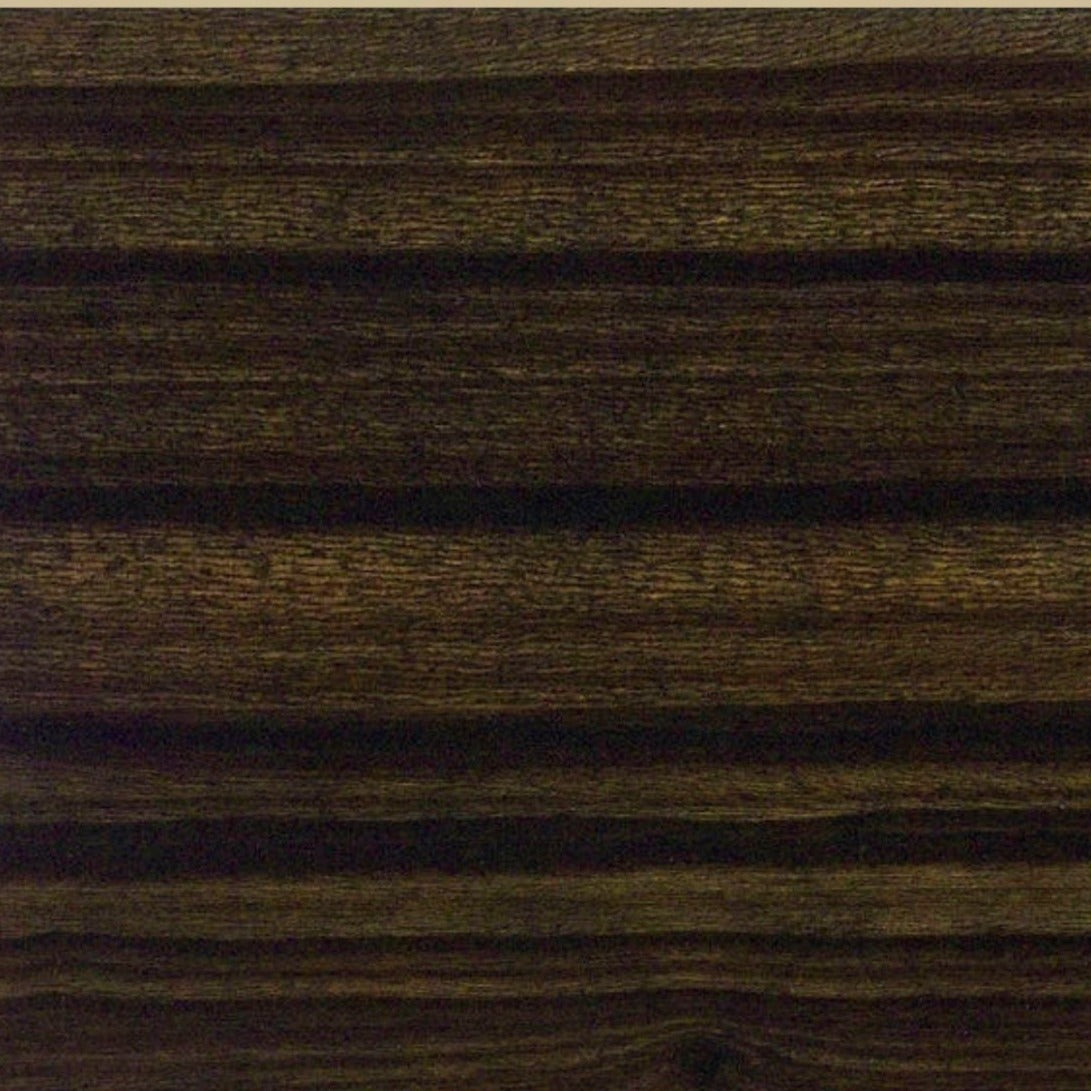 Design Consultations
We offer personalized service every step of the way, from ordering to delivery. We can help you think through your space, find specific pieces that fit the style of your home, and customize fabrics. We can work off photos and frequently do home visits in newport beach, costa mesa, and irvine.